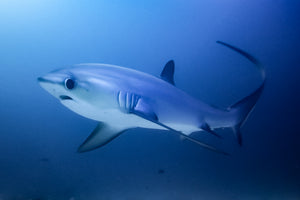 10 fun dives with TSD. Select from out daily schedule once you are here. Thresher shark dives are included.
Price includes tank, weight, boat, DM. 
Exclusions apply (gear, park fees etc).
Equipment rental and nitrox are additional and can be paid on site or bought in advance
https://thresher-shark-divers.com/collections/diving
Please email us with any questions and date of arrival: dive@thresherdivers.com
Thank you for your booking!
We look forward to seeing you soon on Malapascua 😊
Please note: this includes a 5% platform / credit card fee that is standard in Malapascua. You may book and pay another way if you prefer for a 5% discount. We have banks in the Philippines, UK, EU (Belgium and France), Singapore, Hong Kong, Australia, New Zealand and the USA.  We also accept payment via Wise.com, Revolut, Paypal, Zelle, GCash and more. Thanks!