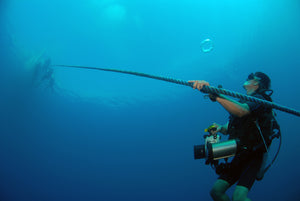 Malapascua is a great place to do your PADI Advanced Open Water Course. You can see many wonderful things and we have dive sites that are perfect for the 'themed' dives of the AOW course.  You will usually do at least two of your dives at  thresher shark site, the Night Dive has mandarin fish, seahorses and much more, and there are several excellent wrecks for your Wreck Dive.  
If it's been a while since you've been diving, we include a free refresher on your first dive 😀
And a very popular option is to do AOW in combination with the Nitrox Course to save time and money 😊

Course includes:
Advanced Open Water Manual online
5 dives
Equipment rental if needed
Boat fees for the dives
Certification fees
Instructor fees
10% off equipment purchase.
Free celebration Shark Bite shot in the Pub!
Once you've paid we can send your online manual. 
Duration: 2-3 days. 
Marine park fees payable on site.
Please email us with any questions and date of arrival: dive@thresherdivers.com
Thank you for your booking!
We look forward to seeing you soon on Malapascua 😊 
Please note: this includes a 5% platform / credit card fee that is standard in Malapascua. You may book and pay another way if you prefer for a 5% discount. We have banks in the Philippines, UK, EU (Belgium and France), Singapore, Hong Kong, Australia, New Zealand and the USA.  We also accept payment via Wise.com, Revolut, Paypal, Zelle, GCash and more. Thanks!